CT26 Upgrades 220-300 horsepower
CT26 Upgrades 220-300 horsepower
ATS CT26 Turbocharger Upgrade
A simple reliable bolt on performance increase. This is an excellent option when mild power increases are required. Typical gain is 20-30+ whp at 16 psi. The compressor housing is CNC machined to accept a larger T04E 46 trim compressor wheel (yields best results in our dyno testing). Turbocharger is completely torn down, inspected, rebuilt with new seals, bearings, and a 6 month warranty. When installed the turbocharger appears 100% stock. This makes a great "sleeper" modification.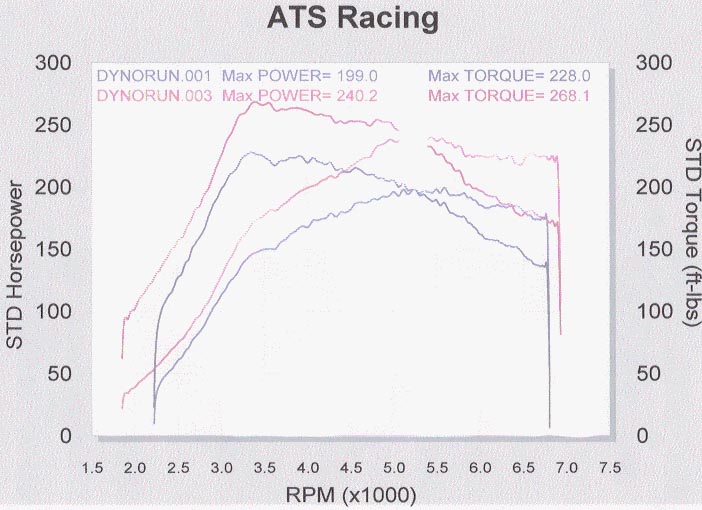 Upgraded CT26 versus Stock CT26 on customer's MR2 at 16 psi
Note: Cores with damaged shafts or bearing housings are not be eligible for full core refund. To avoid $300 core charge ship your turbo in advance for inspection. Core Return Form required for credit. See Core Notes.
---
---